Survey Tool
The fall 2017 TIM Tools release contains the beta version of a new Survey Tool. We added this tool in response to client requests for a quick method of creating forms, surveys, and reports within a school or district's TIM Tools instance. As with the other tools in the TIM Tools suite, the site header carries the school or district branding. Clients can now create surveys to share with teachers, administrators, observers, or the general public. Surveys can be built from scratch or users can start with a survey from the included library of sample surveys.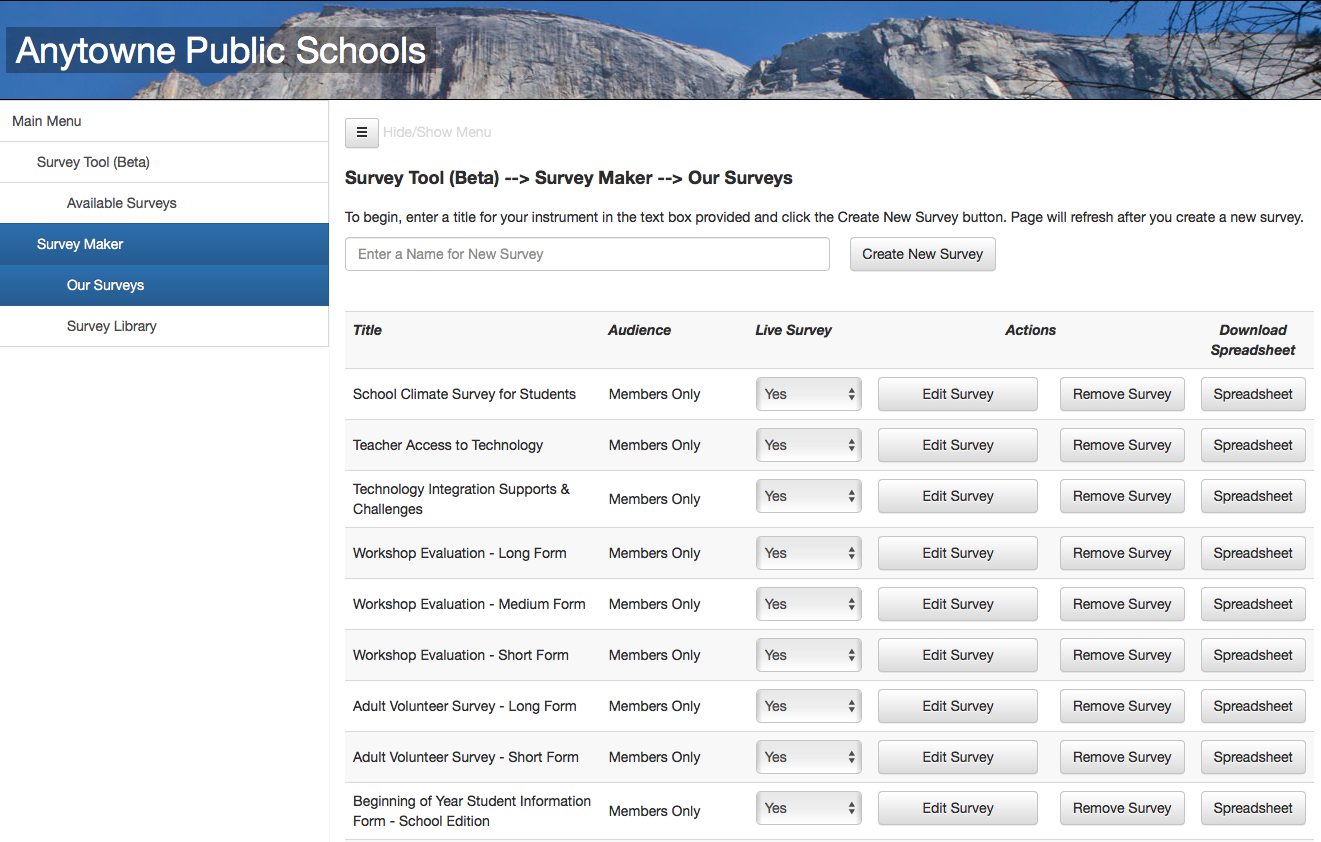 Figure 1. The "Our Surveys" menu showing existing surveys and the box to enter the title of a new survey.
TIM site administrators have access to the Survey Maker where they can start a new survey or continue editing an old survey. Surveys can be edited over a period of time and by multiple contributors. For data integrity purposes, once a survey is made live and has collected at least one response, it can no longer be edited. It can, however, be cloned and the clone edited if further modifications are desired.
A setting for each survey allows participation to be restricted to TIM Tools members only or opened to the general public. Participation in member surveys can further be targeted by role: administrators only, administrators and observers only, or all members. Surveys intended for the general public can be made available to anyone or only to those participants with an access code.
Currently, the Survey Tool allows for five question types: free text response, multiple choice, multiple response, agreement scale, and frequency scale. Future versions of the Survey Tool may include additional question types depending on feedback. Each question type is very flexible. Additional information can be added to any question. Each question can be designated as required or not required, multiple choice and multiple response questions support any number of response options, and the number and labels for both scale questions are completely customizable.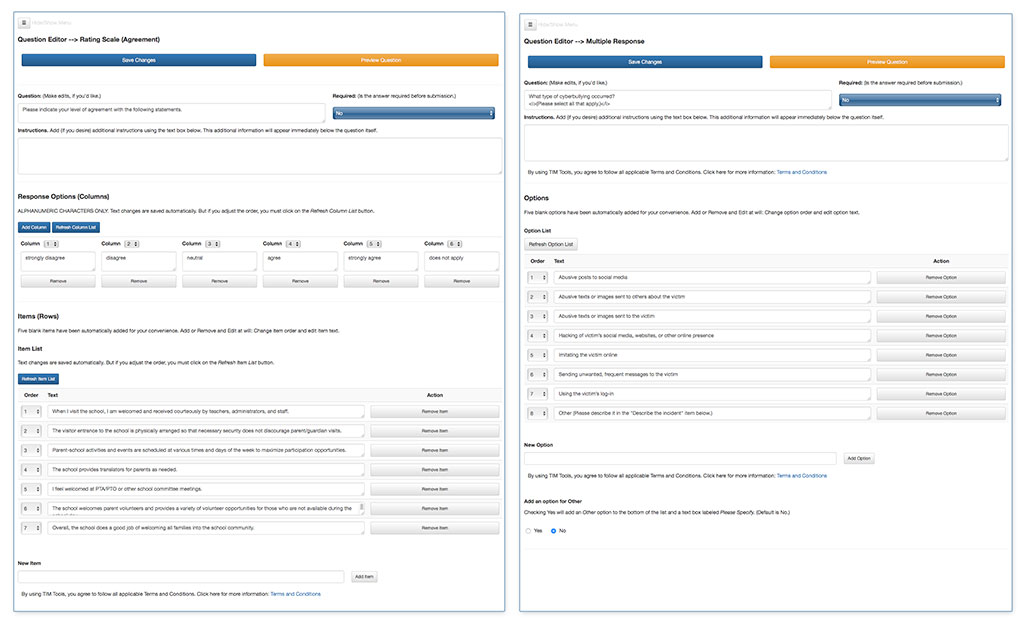 Figure 2. Interface for construction questions: Agreement scale (left) and multiple response (right).
A sixth item type, descriptive text, isn't an actual question. It's a means to inject titles, headings, additional directions, charts, or images into the flow of questions at any point. Survey creators have access to a special collection of graphics we've created for use in their surveys.

Figure 3. A collection of graphics for use in the Survey Tool.
Each survey automatically includes an introduction and closing page with completely customizable text and images if desired.
Survey results are downloadable in a spreadsheet format that includes the respondent's ID if a TIM Tools member and a participant's IP address if a member of the general public so multiple responses can be filtered. Each submission is also time and date stamped.
Included with the Survey Tool is a starter library of 22 surveys available for immediate use or for customization. The library includes survey types frequently utilized by districts including: bullying, volunteers, school climate, home technology, and workshop evaluation.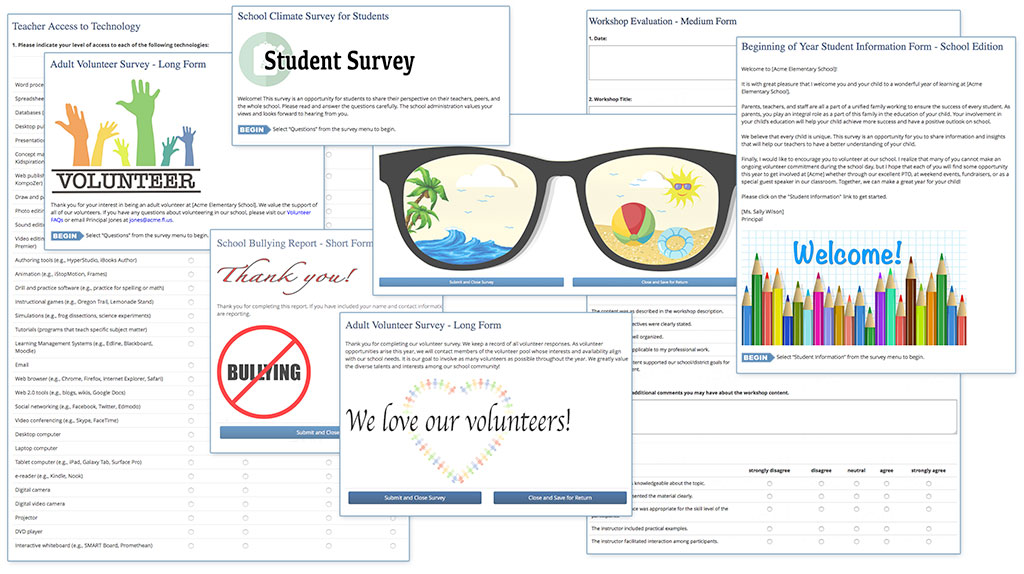 Figure 4. Sample pages from surveys included in the Survey Library.
All TIM Tools administrators have access to the TIM Tools Resource Center, which includes easy-to-follow instructions for creating surveys with the Survey Tool. Please contact FCIT at TIM@fcit.us to discuss how the Survey Tool can assist your school or district as a part of the TIM Tools suite.
Additional information about the Survey Tool can be found on the Survey Tool FAQ section.