Menu
---
1. TIM Tools Admin Center
The Admin Center provides for management of the TIM Tools suite of applications.
Overview
Getting Started
Customization
Managing Members
Working with Data
---
2. TUPS
The Technology Uses and Perceptions Survey provides essential information for planning technology infrastructure and support and identifying the perceptions and PD needs of teachers.
---
3. TIM-O / TIM-LP / TIM-R
These three tools are for classroom observation, lesson plan review, and teacher reflection.
Overview
Preparation
TIM-O
TIM-R
TIM-LP
---
4. TIM-C
The TIM-C allows a coach and client to document the goals, activities, progress, and outcomes of a coaching cycle.
---
5. ARTI
The ARTI tool provides a framework for teachers to design and conduct their own action research projects.
---
6. Report Tool
The Report Tool allows a school or district to create TIM-LP, TIM-O, TIM-R, or TUPS reports.
---
7. Survey Tool
The Survey Tool allows a school or district to create internal or external surveys on new topics as needed.
---
Need help?
Have a question?
Email us at TIM@fcit.us anytime. We want to help you get the most out of your TIM Tools account!
TIM Tools 7.5 Administration Guide
Admin Center Access
The Admin Center controls the set-up and management of your TIM Tools site. Once you are signed in to your TIM Tools instance, you will see an Admin Center link in the upper right corner of your screen. Click the link to access the Admin Center. The Admin Center is, of course, available only to members with administrator status.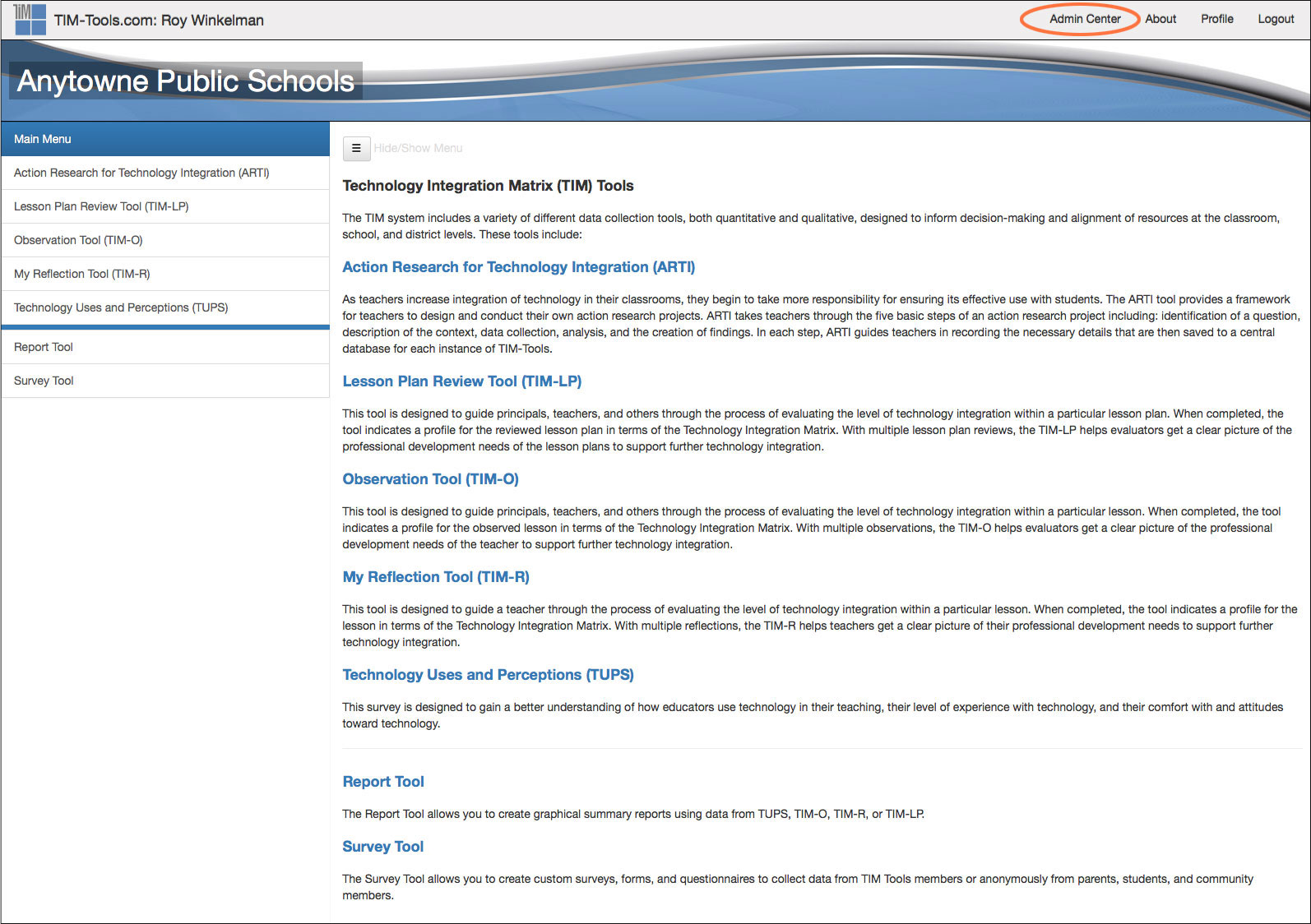 Figure 1. TIM Tools menu as seen by a Super Admin. Note that users assigned to other roles may see fewer options, depending upon the permissions granted for their specific roles.
The Admin Center is where you will find everything you need to enter your schools and teachers, and manage the use of the tools. You will find helpful information embedded throughout the Admin Center. You could easily skip reading this manual altogether and find your way around the Admin Center just by exploring.