Five Characteristics, Icon Version
This presentation slide shows how the five characteristics of a meaningful learning environment are located on the simplified icon version of the Technology Integration Matrix.
Available in two formats. The standard (4:3) slide format is immediately below. Scroll down for the wide (16:9) format at bottom of this page.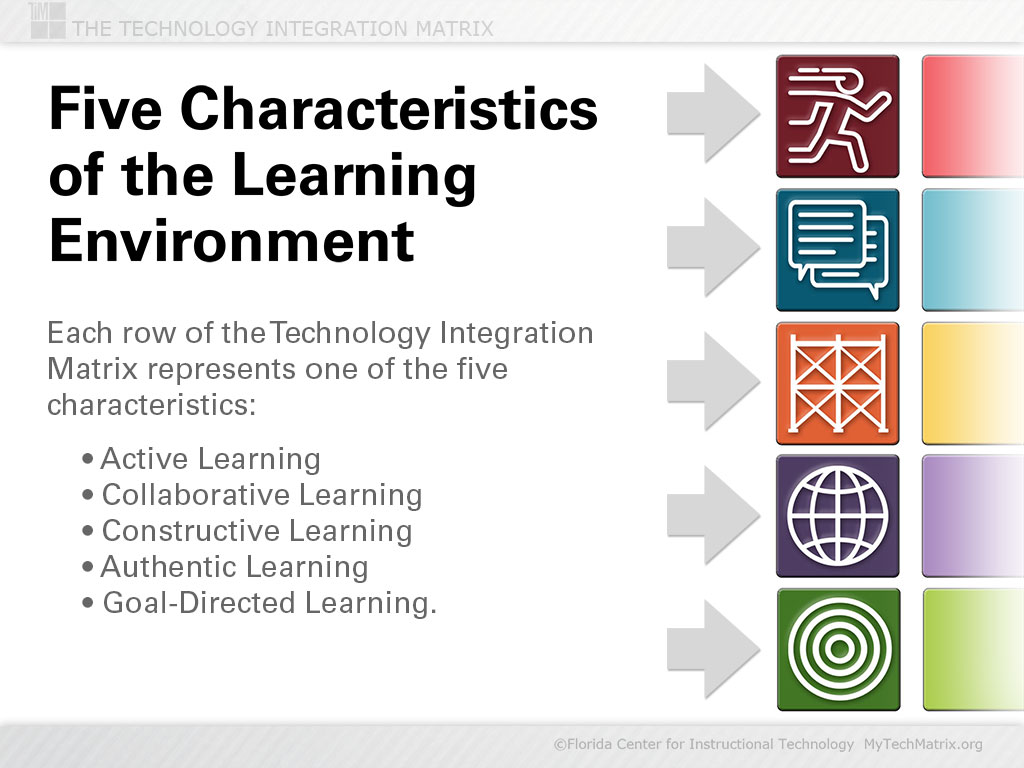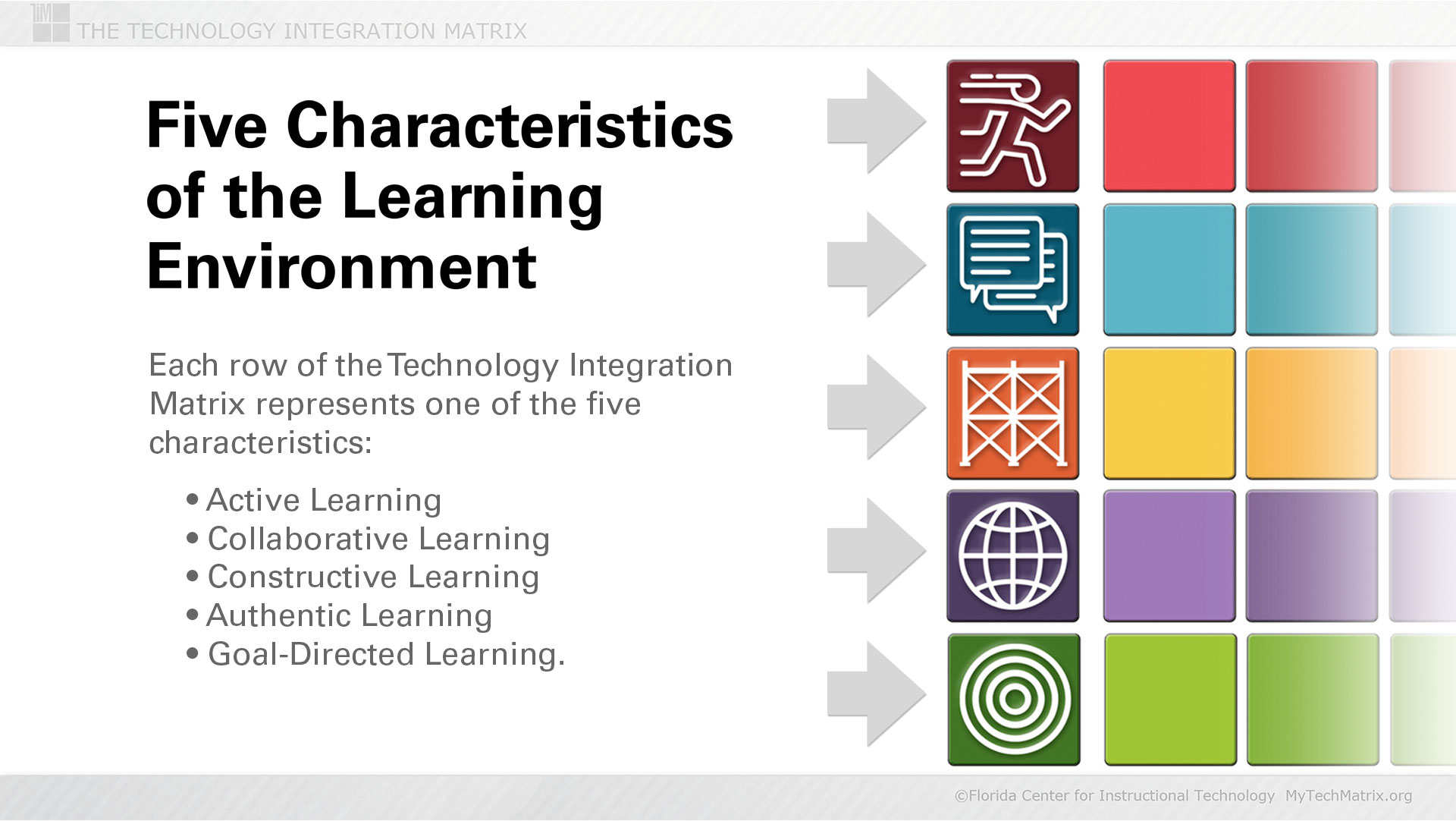 The slide reads as follows:
Five Characteristics of the Learning Environment
Each row of the Technology Integration Matrix represents one of the five characteristics:
Active Learning
Collaborative Learning
Constructive Learning
Authentic Learning
Goal-Directed Learning