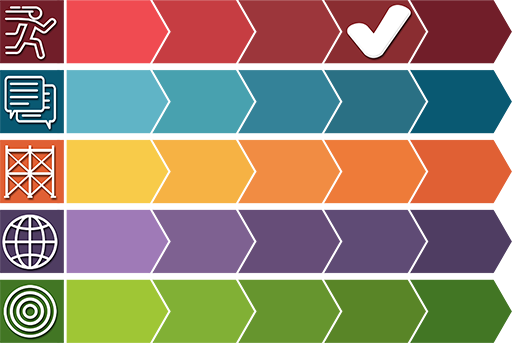 Active Learning, Infusion Level
Choice of tools and regular, self-directed use
Students. Students understand how to use many types of technology tools, are able to select tools for specific purposes, and use them regularly.
Teacher. The teacher guides, informs, and contextualizes student choices of technology tools and is flexible and open to student ideas. Lessons are structured so that student use of technology is self-directed.
Setting. Multiple technology tools are available to meet the needs of all students.
Graphics representing the Active Infusion cell, the Active TIM levels, the TIM, and many other related resources are available from the TIM Graphics page in the Resources section.