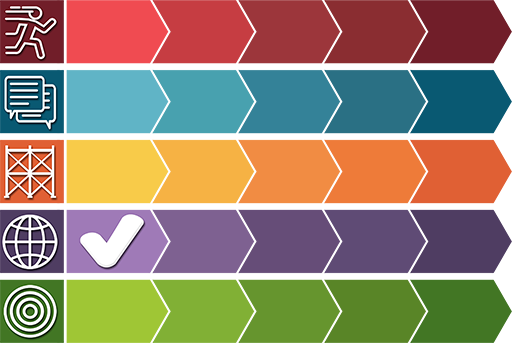 Authentic Learning, Entry Level
Use unrelated to the world outside of the instructional setting
Students. Students use technology to complete assigned activities that are generally unrelated to the world beyond the instructional setting.
Teacher. The teacher assigns work based on a predetermined curriculum unrelated to the students or issues beyond the instructional setting.
Setting. Available resources, chosen by the teacher, are predominately textbook or textbook-like sources, whether digital or print. They are generally used without making connections to a real-world context or to the students' personal lives.
Graphics representing the Authentic Entry cell, the Authentic TIM levels, the TIM, and many other related resources are available from the TIM Graphics page in the Resources section.