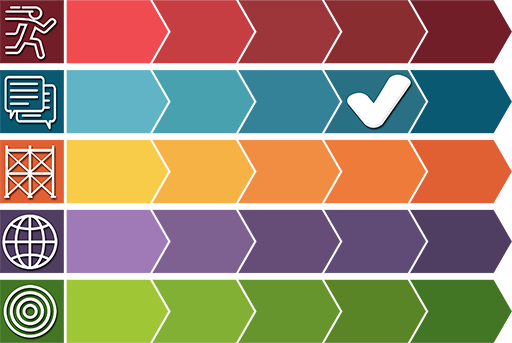 Collaborative Learning, Infusion Level
Choice of tools and regular use for collaboration
Students. Technology use for collaboration by students is regular and normal in this setting. Students choose the best tools to use to accomplish their work.
Teacher. The teacher encourages students to use technology tools collaboratively.
Setting. Technology tools that allow for collaboration are permanently located in the setting and are available in sufficient quantities to meet the needs of all students.
Graphics representing the Collaborative Infusion cell, the Collaborative TIM levels, the TIM, and many other related resources are available from the TIM Graphics page in the Resources section.