We regularly correspond with graduate students planning to use TIM Tools as a part of their doctoral research. The Technology Integration Matrix is frequently used as a theoretical framework in studies of classroom technology integration because it is uniquely situated as a leveled model that focuses on the pedagogical dimensions of technology use. The TIM Tools have been used to collect classroom observations, survey teachers, evaluate lesson plan content, collect action research data, and capture reflections. You'll find examples in the section, "Studies that Incorporate the TIM & TIM Tools" on our Published Research page.
In most cases, the smallest school license (50 teachers) is sufficient for thesis and dissertation work. Even if you have teachers from multiple schools participating in your study, it is likely that the single school version will work well for you. A researcher can create specific "roles" to identify teachers that have been placed in different groups. (See Rockin' Roles in TIM Tools 6.0.) In addition to the TIM Tools built-in reporting, all of your data can be easily exported from TIM Tools in a format that is easily imported into SAS, SPSS, NVivo, Atlas.ti, or any standard quantitative or qualitative analysis software.
While many researchers pay for the TIM Tools subscription themselves, others have found that their universities or the K-12 schools or districts where they work will purchase—or perhaps already have—a license.
Since many doc students are current K-12 administrators or teachers, it is often the case that their school or district will pick up the cost of a TIM Tools license. The school or district realizes the value of the research to be conducted within their own institution and recognizes the advantage of having a particularly motivated staff member implement the Tools under the guidance of a university faculty advisor. Often the school or district will continue the use of TIM Tools after the specific doctoral research has been concluded.
Some research-oriented universities purchase a "district" license for use by their grad students. Each research project can be contained within its own zone, allowing multiple students to conduct research using a single license. Contact us to see if your university already has a TIM Tools license.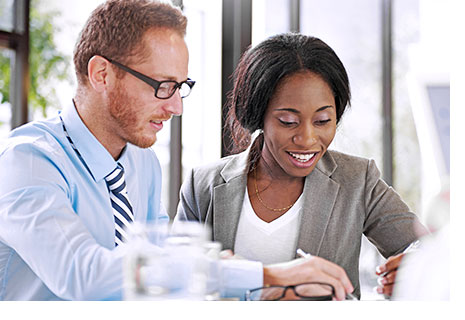 With a district license, the university can create a zone in which each researcher can manage his or her own school sites. There is no limit to the number of zones that can be created. Researchers will have access to all the data from the schools in their personal zone and can manage the membership and schools for their zone. They might, for example, want to break a school up into two schools within their zone—one "school" for the treatment classrooms and one "school" for the control classrooms. The site administrator can create roles within the system for each researcher with whatever combination of administrative privileges and data access is desired.
Doc students approaching their universities regarding the licensing of TIM Tools can also point to the additional value to the university in terms of project evaluation and teacher preparation.
A single TIM Tools instance can also be used as a grant or project evaluation instrument. Various zones can be created for each project as needed. The TUPS survey administered at the beginning and end of a project provides valuable insight into changes in perceptions and classroom use of technology. The TIM-O (lesson observation) is used to document changes in observed practice. For large grant evaluations, the TIM-LP (lesson plan review) is a practical means of gathering a larger number of data points than would be possible with full classroom observations.
The school and zone structure provides a flexible means of grouping classrooms for formative and summative evaluation. There is no need to restrict the "school" grouping to a specific building or a "zone" grouping to a geographic area. Evaluators can use the school grouping level as an indicator of a specific type of training, tech initiative, or other treatment. The zone level can be used to separate completely different project evaluations running simultaneously.
TIM Tools can also add value in teacher prep programs. If a program places interns in several districts, then a zone can be created for each district and the component schools added to that zone. Zones can also be created to group schools by supervising faculty, class, major, academic year, or any other desired category. Teacher prep programs can make good use of the following tools in the TIM Tools suite:
If you would like to explore how TIM Tools can be used within your own dissertation research, please email us at TIM@fcit.us or complete a consultation request form. The TIM and TIM Tools were both developed in a college of education. We understand your needs and can help you get the most out of a TIM Tools instance. You may also wish to skim the TIM Tools Administration Guide to learn about additional features of this evaluation suite.
Roy Winkelman is a 40+ year veteran teacher of students from every level kindergarten through graduate school. As the former Director of FCIT, he began the Center's focus on providing students with rich content collections from which to build their understanding. When not glued to his keyboard, Dr. Winkelman can usually be found puttering around his tomato garden in Pittsburgh.