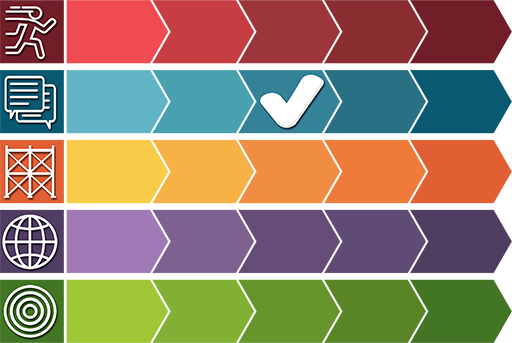 Collaborative Learning, Adaptation Level
Collaborative use of tools; some student choice and exploration
Students. Students independently use technology tools in conventional ways for collaboration. Students are developing a conceptual understanding of the use of technology tools for working with others.
Teacher. The teacher provides opportunities for students to use technology to work with others. The teacher selects and provides technology tools for students to use in collaborative ways, and encourages students to begin exploring the use of these tools.
Setting. The setting allows multiple students to access technology tools simultaneously.
Graphics representing the Collaborative Adaptation cell, the Collaborative TIM levels, the TIM, and many other related resources are available from the TIM Graphics page in the Resources section.