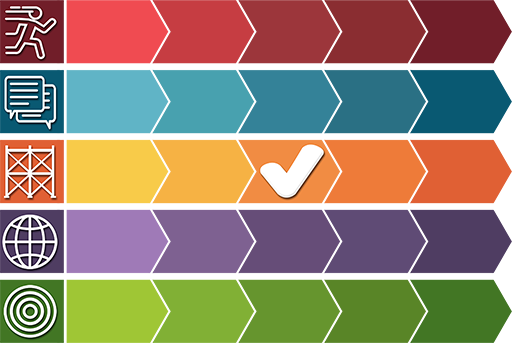 Constructive Learning, Adaptation Level
Independent use for building knowledge; some student choice and exploration
Students. Students begin to use technology tools independently to facilitate construction of meaning. With their growing conceptual understanding of the technology tools, students can explore the use of these tools as they are building knowledge.
Teacher. The teacher creates instruction in which students use of technology tools is integral to building an understanding of a concept. The teacher gives the students access to technology tools and guides them in exploring and choosing appropriate resources.
Setting. Technology tools that facilitate the construction of meaning are available to students for conventional uses.
Graphics representing the Constructive Adaptation cell, the Constructive TIM levels, the TIM, and many other related resources are available from the TIM Graphics page in the Resources section.