Kim Cofino at #COACHBETTER SPOTLIGHT interviews James Welsh regarding the five characteristics of effective educational technology from a coaching perspective.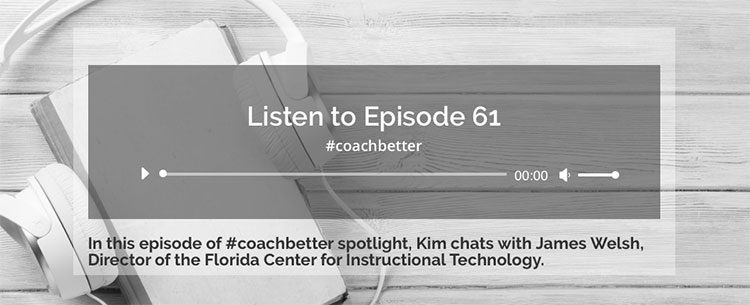 Listen to the full hour-long podcast at CoachBetter.tv or watch the 15-minute spotlight version on YouTube.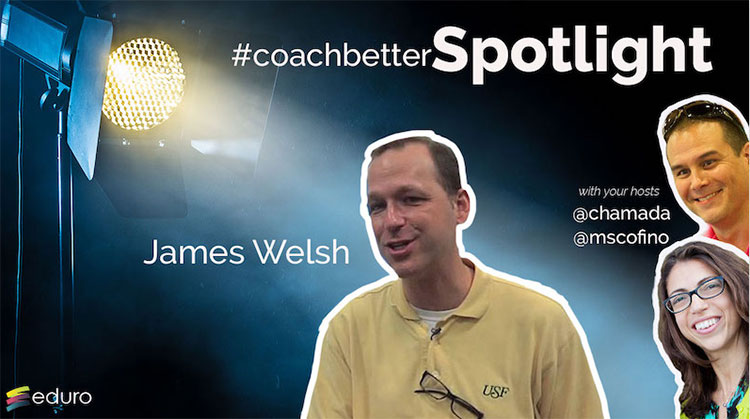 #COACHBETTER provides the following summary of this episode:
Researchers at the FCIT developed the Technology Integration Matrix in 2005 and have been continually updating not only the matrix, but also the resources and supporting materials. It a wealth of resources relevant for coaches working with teachers on technology for learning. Our conversation ranges from the history and development of the matrix to the ways that it's being effectively implemented in schools around the world. From questioning strategies, to the phases of implementing the TIM with teachers, to observations about effective practice, this episode is full of practical takeaways for all technology coaches!
For additional professional conversations about coaching and learning with experts from around the world, be sure to visit CoachBetter.tv!
FCIT Newsletter
Each month FCIT publishes a newsletter with short articles on teaching and learning with technology, using digital content in the classroom, and technology integration. Subscribe today! The subscription form will open in a new window. When you have subscribed, you can close the new window to return to this page. You can also submit stories about TIM and TIM Tool use in your classroom, school, or district.