Menu
---
1. TIM Tools Admin Center
The Admin Center provides for management of the TIM Tools suite of applications.
Overview
Getting Started
Customization
Managing Members
Working with Data
---
2. TUPS
The Technology Uses and Perceptions Survey provides essential information for planning technology infrastructure and support and identifying the perceptions and PD needs of teachers.
---
3. TIM-O / TIM-LP / TIM-R
These three tools are for classroom observation, lesson plan review, and teacher reflection.
Overview
Preparation
TIM-O
TIM-R
TIM-LP
---
4. TIM-C
The TIM-C allows a coach and client to document the goals, activities, progress, and outcomes of a coaching cycle.
---
5. ARTI
The ARTI tool provides a framework for teachers to design and conduct their own action research projects.
---
6. Report Tool
The Report Tool allows a school or district to create TIM-LP, TIM-O, TIM-R, or TUPS reports.
---
7. Survey Tool
The Survey Tool allows a school or district to create internal or external surveys on new topics as needed.
---
Need help?
Have a question?
Email us at TIM@fcit.us anytime. We want to help you get the most out of your TIM Tools account!
TIM Tools 7.5 Administration Guide
Profile Screen
Members who would like to edit their own personal or demographic information or who would like to change their password should select the Profile tab in the Teacher Center. This will open the Profile screen.

Figure 1. The tab for the Profile screen is located under the Teacher Center menu.
Members can make the following changes to their own profiles:
Editing names. Change the first or last name in the text fields and then click the Save Personal Information button.
Changing password. Enter a new password twice in the appropriate text fields and then click the Change Password button.
Updating demographic information. Members can enter their own demographic information here. This information is available systemwide and will prepopulate the appropriate section of the TUPS saving members from having to re-enter the same information each time they take the TUPS.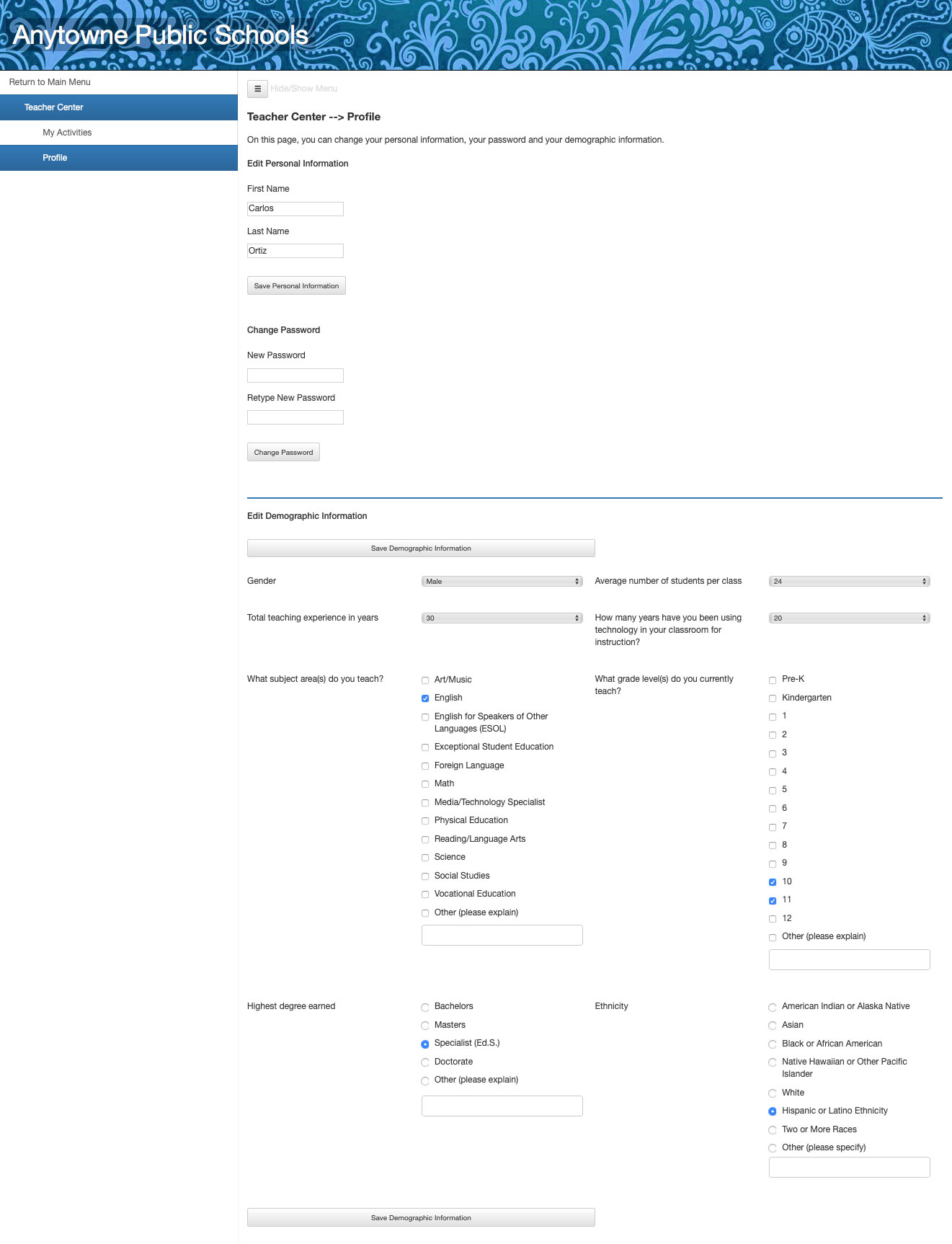 Figure 2. The Profile window as seen by an individual member.
Note that the member Profile screen is a part of the Teacher Center, so if the Teacher Center is disabled for a particular role, those members will also lose access to the Profile screen. Members without Profile screen access will still be able to reset passwords via the logon screen and any demographic they add or edit within a TUPS will be saved to their user's profile as usual.