Menu
---
1. TIM Tools Admin Center
The Admin Center provides for management of the TIM Tools suite of applications.
Overview
Getting Started
Customization
Managing Members
Working with Data
---
2. TUPS
The Technology Uses and Perceptions Survey provides essential information for planning technology infrastructure and support and identifying the perceptions and PD needs of teachers.
---
3. TIM-O / TIM-LP / TIM-R
These three tools are for classroom observation, lesson plan review, and teacher reflection.
Overview
Preparation
TIM-O
TIM-R
TIM-LP
---
4. ARTI
The ARTI tool provides a framework for teachers to design and conduct their own action research projects.
---
5. Report Tool
The Report Tool allows a school or district to create TIM-LP, TIM-O, TIM-R, or TUPS reports.
---
6. Survey Tool
The Survey Tool allows a school or district to create internal or external surveys on new topics as needed.
TIM Tools 6.0 Administration Guide
TIM-O: Editing Previous Observations
Previous TIM-O Observations can be edited or deleted, and the status toggled between published and unpublished. When you select Observation Tool (TIM-O) from the Main Menu, the TIM-O Dashboard will display. Each previous observation will be listed by teacher, school, and date. To the right of each observation will be three buttons: Edit, Delete, and Published / Not Published.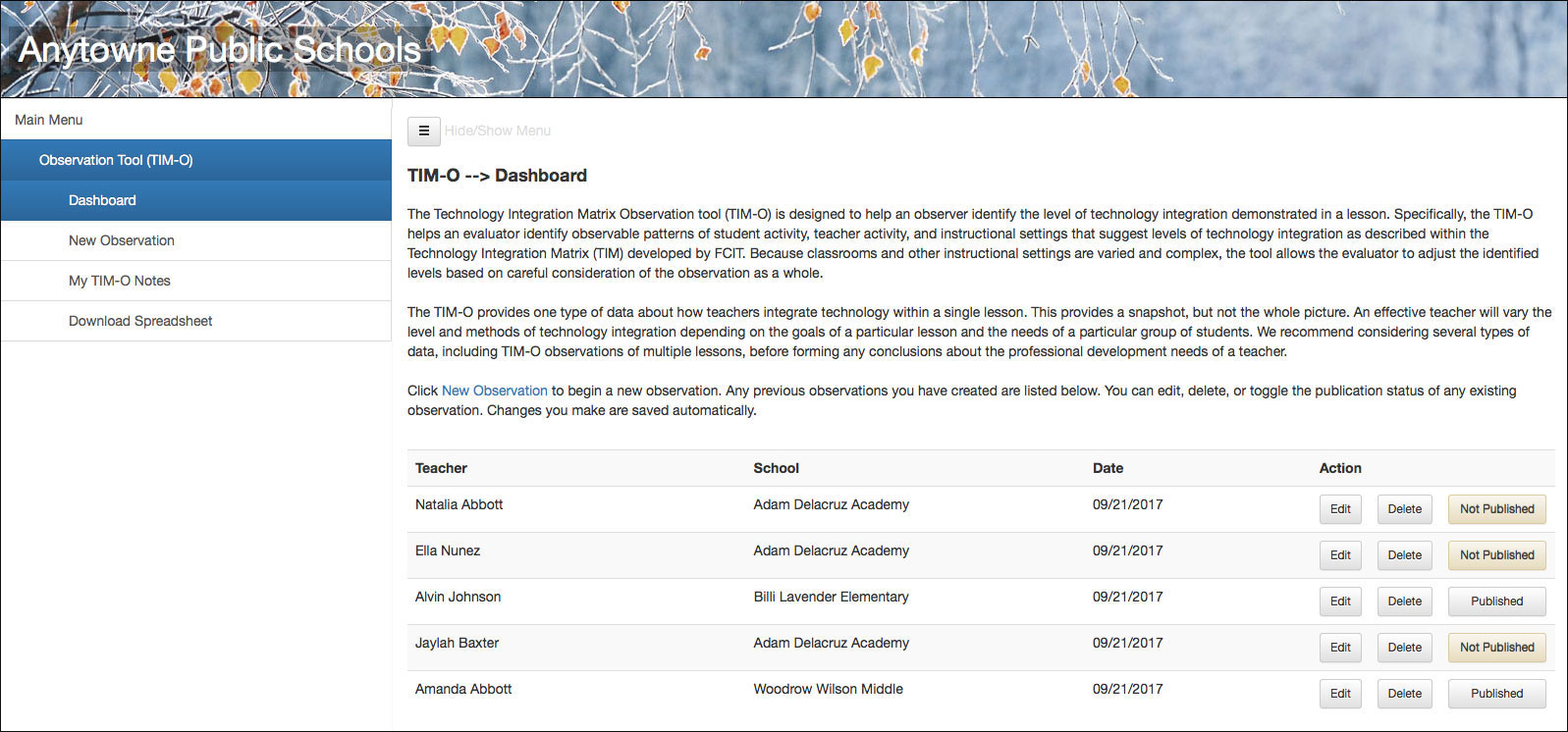 Figure 1. TIM-O Dashboard displaying previous observations.
Click the Edit button to edit a previous observation. The observation will re-open allowing edits to the profile, notes, and document links. In most cases, observers will be editing unpublished observations. Perhaps the observer had time only to enter rough notes during the observation and at a later time wants to polish those notes and move them into the report comments field. There may even be times when an observer wants to edit a published observation. Perhaps a week after the observation is published, the teacher sends the observer the URL of completed student work from the lesson. The published observation could be edited to include a document link to the student work.
Click the Delete button to delete a previous observation. Even previously-published observations can be deleted if circumstances require it.
Use the Published / Not Published button to toggle the publication state of the observation in either direction. If an observation is published, then the entire content of the observation (excepting the "My Notes" field) is available to the system and will appear in reporting. "Not Published" buttons are highlighted in yellow so observers can tell at a glance which observations they have not yet completed and published.
An unpublished observation is visible to only the observer and will not appear even in spreadsheet downloads the observers themselves make. Typically, observers complete as much of the TIM-O as possible during the actual observation period, but leave the observation unpublished. Later, perhaps back at the office, observers review their observations, and only then toggle the publication status to Published.